On the Air: Heidi Brock Shares Leadership Lessons in Recent Podcast Appearances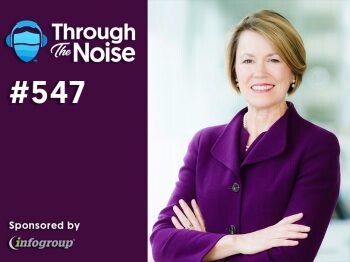 AF&PA on the Airwaves
Recently, President and CEO Heidi Brock shared her experience as an association executive on two podcasts that focus on nonprofit and association leadership topics.
In May, Brock was welcomed to the "Stronger by Association" Podcast, hosted by Mary Kate Cunningham, the American Society of Association Executives' (ASAE) Vice President of Public Policy.
Brock was part of a four-part series that dives into how associations are making a difference in the world during the COVID-19 pandemic. Three other association executives shared how members were working to address COVID-19 issues: Debra Benavram, AABB, an association representing institutions and individuals working in transfusion medicine and biotherapies, Tom Kuhn, Edison Electric Institute; and Chris Swonger, the Distilled Spirits Council of the United States.
Brock also joined an episode of "Through The Noise." This executive leaders' podcast with host Ernesto Gluecksmann explores the business of associations and nonprofits and covers topics like innovation and change management. Brock updated listeners on the paper and wood products industry's work during COVID-19 and discussed progress made on the Better Practices, Better Planet 2020 Initiative.