Creating Ease for Consumers One Package Design at a Time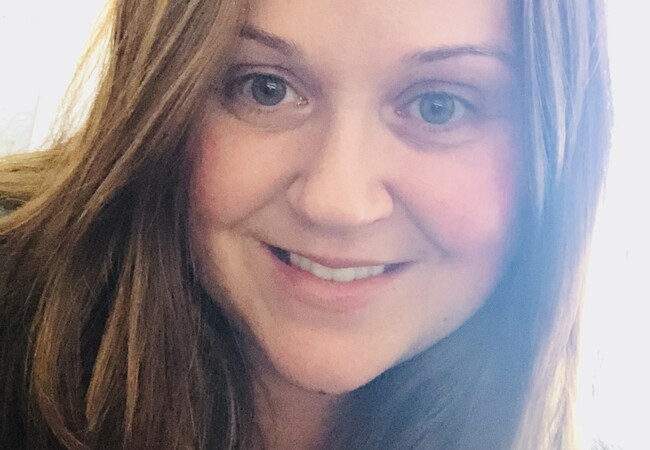 Walking through the aisles of a grocery store, it can be fun to look at the different packaging that holds food, medicine or other household necessities. Each package is unique, with variations of colors and features to market and protect the product.
Behind the packaging of one's favorite product is a designer, creating solutions to meet brand and consumer goals.
Enter Dana Exner, Manager, Creative Structural Design at Graphic Packaging International, who stumbled upon her career and hasn't left since.
"My degree is in graphic design, which isn't the norm for most structural designers who more commonly graduate from an industrial design or packaging design program," she said. "I realized I enjoyed the mathematical challenges of structural design and in combination with my design degree, it was a perfect match for me. I am confident I have chosen a career that can sustain the dynamics of our ever-changing world." 
Exner points to the vital role that women play when it comes to designing solutions for everyday consumer products.  
"If you look at most of the design briefs we are provided by consumer brands, the target shopper is usually female. We are designing products that women feel are beneficial for themselves and their families. Having a balance of male and female designers ensures that we provide solutions rooted in experience and compassion," she said.  
For Exner, women also play a huge role in inspiring the next generation of designers.  
 "Women want to know that they are choosing an industry that places a high value on their place in management. Sharing the journey of where a woman's career began, and how she moved up in the industry is inspiring. If I were just starting out, I would be looking for companies with a well-balanced leadership team. As a female manager, I feel it is my responsibility to share my story for this exact reason."  
As Exner shared her story, she also explained the feeling she gets when it comes to her work and the impact her team makes.  
"Truth be told, I love seeing the work my team developed when it hits the shelf. This industry provides me with the opportunity to feel proud and accomplished. The variety of products and brands that I get to engage with daily also sparks joy in my career. Being a part of the development of a product from its earliest stage through production is an amazing process and I take great pride in that," said Exner.