The Importance of STEM in Paper and Wood Products Industry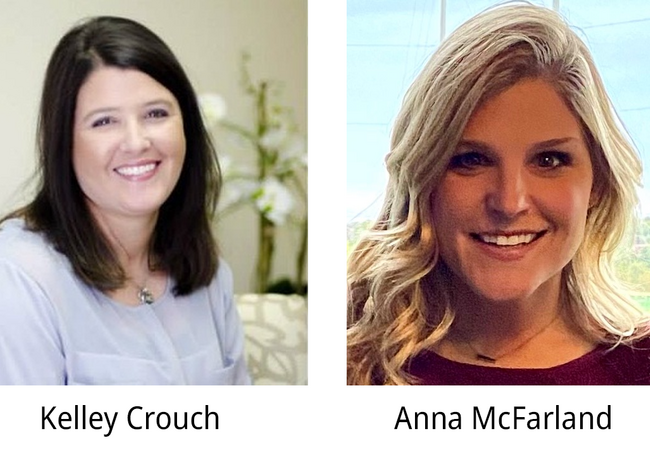 There are several paper-based products that you use each day. Things like tissues, cardboard boxes, paper towels and post-it notes.
Behind these products are innovative people who think "outside the box" to manufacture them sustainably.
For Anna McFarland and Kelley Crouch of Domtar, the principles of STEM are on their minds when they go to work. Both believe individuals in STEM can bring a lot to the paper and wood products industry.
"STEM is important for innovation, problem-solving, and critical thinking, which are very important for this industry to remain sustainable and competitive in the global marketplace," Crouch said.
McFarland is the Pulp Mill Superintendent at Domtar's mill in Ashdown, Arkansas.
Crouch is the Engineering Services Manager for Environmental, Quality & Engineering at Domtar. She also serves on the Arkansas Environmental Federation Board of Directors.
The industry and the world are constantly changing. People want products that are recyclable and sustainable. Businesses want to be more efficient with their packaging.
McFarland explained how STEM degrees can help keep up with the constant demand for new products.
"The manufacturing sector business needs are always changing. Utilizing my STEM degree, I am able to develop innovative solutions that enhance revenue and increase customer satisfaction," McFarland said.
For those interested in a career that uses STEM skills, both McFarland and Crouch shared the types of careers the industry offers.
Engineering is a broad career path that can include process, chemical and mechanical engineers. There are also opportunities for computer science experts. Other positions like research analysts and scientific and technical services offer even more options.
With their STEM backgrounds, both professionals help test new products, technologies and ideas. McFarland wants people to know about the possibilities of STEM careers in manufacturing.
"It is a fascinating process that embodies sustainability as the entire process revolves around reuse, recycling, and full resource utilization," McFarland said.
Crouch added that STEM makes her excited to come to work.
"I knew that being in a hands-on environment where I could be a part of daily problem solving and troubleshooting was something that made me excited to come to work every day," Crouch said.
McFarland and Crouch are proud of their jobs and the contributions they bring to the industry.
"Products made in this industry are used in everyday life. Choosing a career path in this industry is critical to building a sustainable future for our children," McFarland said.
For Crouch, she too shared pride in manufacturing the products people rely on.
"Knowing that the products we make provide value in the everyday lives of consumers makes the work we do in the industry rewarding. Also, being able to respond to changing demands with agility to meet those needs is a very important aspect," Crouch said.