National Forest Products Week Celebrates Essential People and Products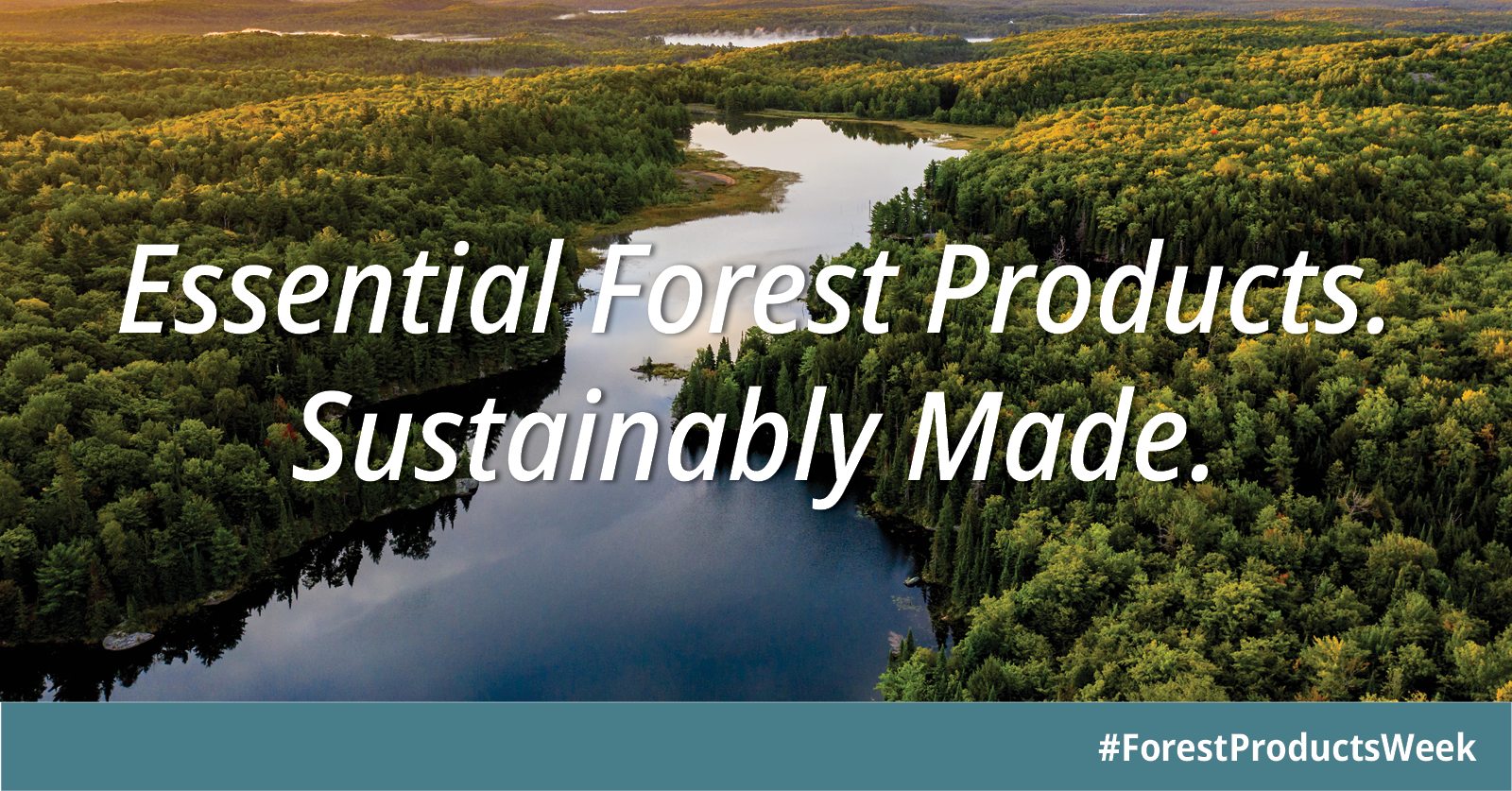 By: Heidi Brock
From paper towels to tissues and toilet paper, or boxes used to protect an online order, as well as printing and writing papers that help facilitate reading and communication and wood products found throughout your home. It's hard to imagine a day without using these sustainable forest products.
The American Forest & Paper Association celebrates the essential people who make these essential products, especially this week, during National Forest Products Week.
Our industry is filled with talent. People such as Tony Murphy, Manufacturing Excellence Lead at International Paper who shared with us earlier in the year the opportunities that a career in our industry offers.
Or Stacy Brault, Corporate Environmental Engineer for Green Bay Packaging who is excited to be a part of an industry where investments made benefit the economy, environment and society as a whole.
Our industry is also grounded in the use of science and technology and is a leader in advancing the circular economy. Paper is one of the most widely recycled materials in the U.S., and AF&PA is committed to strengthening paper recycling.
Earlier this year, our Design Guidance for Recyclability of Paper-based Packaging, provided data for packaging designers and consumer brands to better understand how non-fiber elements impact the recyclability of paper-based packaging.
Our paper recycling and sustainability successes are also reflected in the goals we set. This year we released the Better Practices, Better Planet 2030: Sustainable Products for a Sustainable Future initiative, which builds upon our industry's longstanding commitment to the environment.
Forest products are a refreshing reminder that as we are living, learning or working, we can still do our part to be responsible stewards of the planet.
Ours is an industry of people who know that a strong and vibrant forest products industry goes hand-in-hand with healthy forests.
Demand for forest products means continued demand for and replanting of trees – the more than 1 billion planted in the U.S. each year. 
Our work doesn't stop at sustainable manufacturing or sustainable forestry. Advocacy and education are also at the heart of what we do, sharing information and resources with lawmakers and policymakers, as well as local communities.
So, the next time you reach for a product made from paper or wood, pause for a moment and consider how that product was made and who made it.
It's the approximately 950,000 people in the forest products industry.  Individuals who care deeply about the thoughtful use of resources.
Individuals working together to advance sustainability and grow U.S. jobs and the economy.
Please join us in celebrating our people during this 61st National Forest Products Week.