Process Engineer Gives Back to Hometown Paper Mill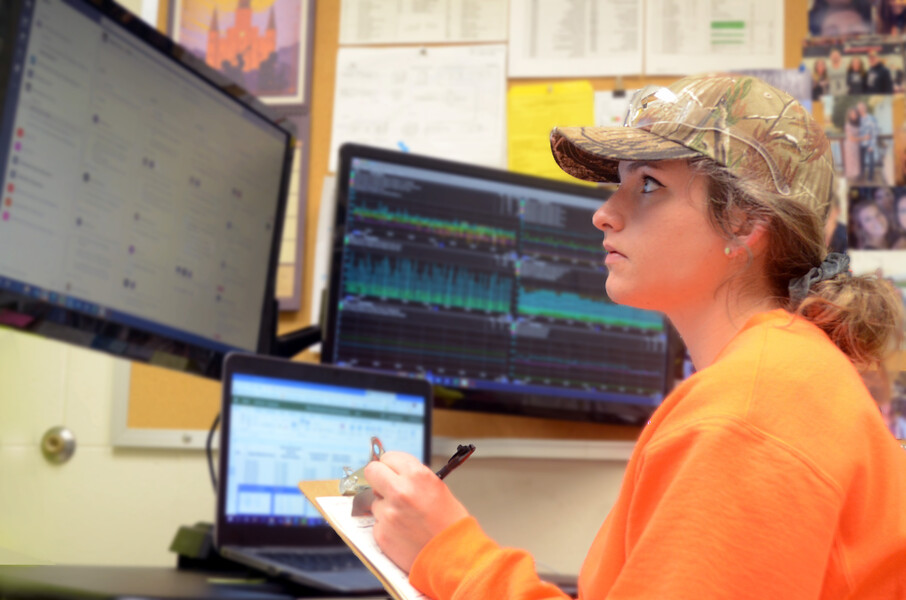 Giving back to your community can be done in different ways. For Tori Van Thiel it was giving back in the form of leadership and mentorship.
Van Thiel, Menasha Process Engineer at a Neenah, Wisconsin paper mill grew up 20 miles from the mill where she now works.
"My senior engineering project involved partnering with Essity's paper converting site back near home, and I ended up really enjoying the work I did and the people I worked with at the company. Luckily for me, Essity ended up having an available position I was able to take once I graduated, and after a year in converting, I started working at the papermill," she said.
Van Thiel admitted that the paper industry wasn't her first career choice but after changing her field from geological engineering to environmental engineering she found parts of the industry that would draw her in.
"One of things that really drew me into this industry is the sustainable and circular nature of papermaking – seeing all of the used paper and boxes coming in and seeing the tissue go out the door is really incredible," Van Thiel said.
Van Thiel was selected to spearhead the Focus Improvement program at the 230-employee Essity paper mill where she currently works, looking for ways to expand methodology and productivity in a uniform manner. Like putting together a puzzle, she had to identify a point person for papermaking operations, coach through work expectations and set new processes in motion to ensure there were only productive gains and no losses.
The result was significant financial savings that surpassed the operating teams' financial goals. She also received experience leading a team that would learn the importance of structure and consistency in their methodology.
Van Thiel has also seen the impact of mentorship. As a former GO! Engineer, a mentorship program within Essity, Tori gained skills that would shape her professional and personal life.
Outside of her professional job, she works with a local basketball league, mentoring kids from grades 3-6, teaching them skills that will later help them solve some of life's puzzles. Her passion for mentoring comes from her college basketball coach, Coach Glenn, who showed her the ropes of the importance of being a leader.
"I was able to learn that an important skill of successful people is being able to delegate tasks to your team members and help give them the tools to succeed. So much of what I learned from her I have been able to take with me into the workforce, and it has really shaped how I work," she said.