Recycling During the Pandemic: 2020 Paper and Cardboard Recycling Rates Are In!
Paper Recycling
The 2020 paper recycling rate came in at 65.7% a consistently high rate – down only slightly from 66.2% in 2019.   
Why It Matters
Despite the fact that the pandemic:
disrupted manufacturing  
affected manufacturing supply chains  
fundamentally changed consumer consumption patterns…  
Paper recycling rates remained largely unchanged. This is a testament to the resilience of the paper and wood products industry.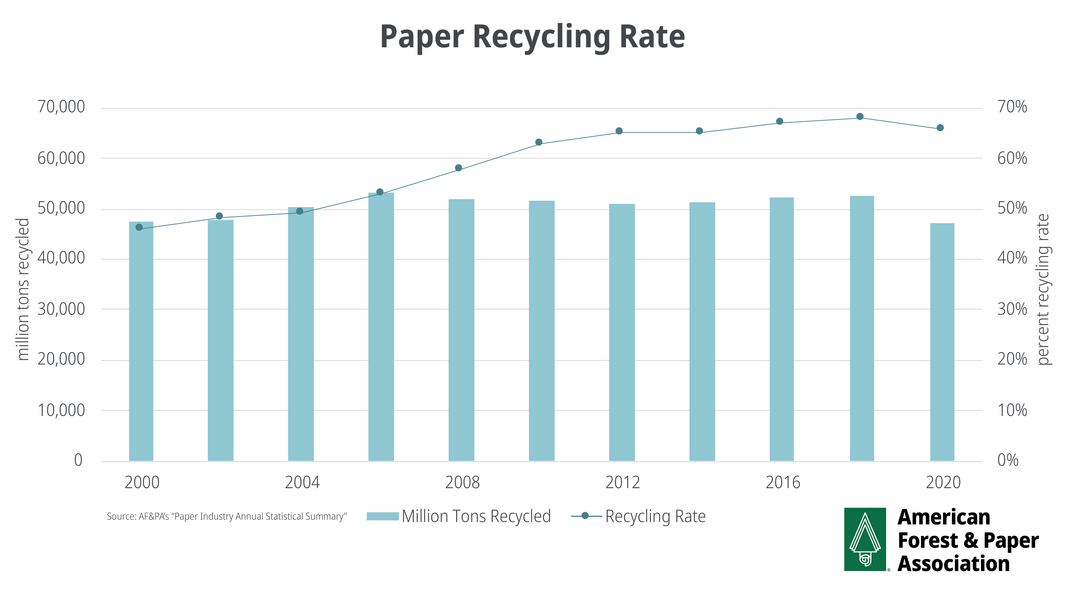 Between the Lines
The decline was largely the result of a sharp drop (-12.6%) in recovered paper exports, mainly to China as the result of the country's import restrictions. Recycled paper use at U.S. pulp and paper mills rose 0.9% or 286,000 tons.
The paper recycling rate measured 33.5% in 1990, which was the base year against which AF&PA began setting its recycling goals.
Every year since 2009 the paper recycling rate has met or exceeded 63%.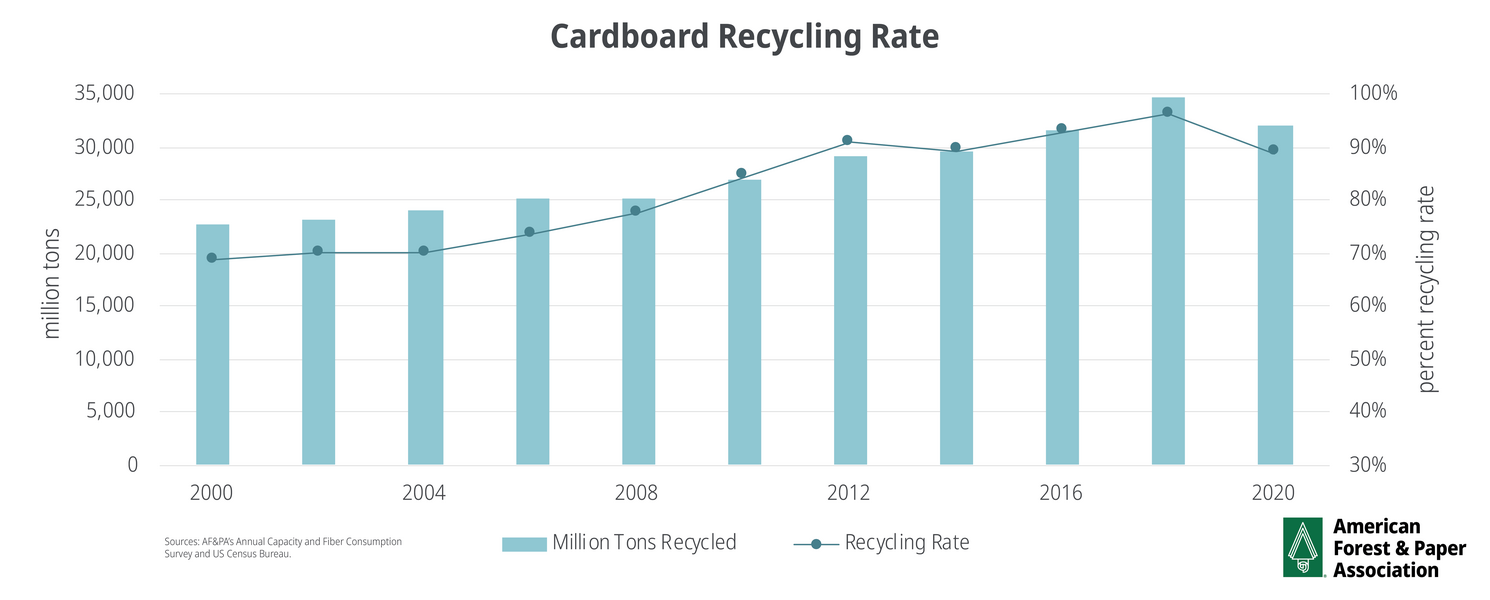 Recycling Cardboard
The cardboard recycling rate declined slightly from 92.1% in 2019 to 88.8% in 2020.
However, the average recycling rate for the three-year period from 2018 to 2020 increased slightly to 92.4%. 
Between the Lines 
The volatility was largely due to changes in trade flows, with net exports of cardboard surging 29.7% in 2018 and then declining 23.7% from 2018 to 2020. 
Do your part by recycling at home and in the office, as some of us make our way back in person. And always make sure you're checking local recycling guidelines so you know what can go in the recycling bin.