Sustaining the Future with Forest Management
Image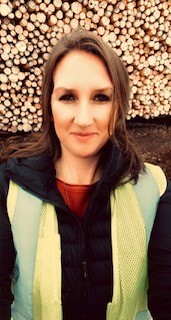 For Denise Weinberger, a love for the paper and wood products industry runs in her blood. Her father, both grandfathers and three of her uncles were also part of the industry.
Weinberger joined Johnson Timber as a pulpwood scaler in 2002. Over the years, her role has grown and shifted much like our everchanging industry.
"Over the years, I've grown to become our biomass fuel buyer, safety coordinator and point person on certification. Most recently, I was promoted to our management team and will be taking on the role of VP of manufacturing," she said. "Joining this company and the industry has been one of the most rewarding experiences of my life, where I have learned and grown so much."
Much like her career path, Weinberger noted how the industry has grown to advance sustainability and forest management. She believes sustainability can mean a variety of things but should be considered in all aspects.
"Sustainability means making better choices today that will positively impact the planet tomorrow," Weinberger explained. "It means thinking of the needs of future generations by ensuring that they will inherit a safe and healthy planet to live and thrive on. It means doing something today for a positive impact on the future."
Weinberger explained how Johnson Timber is dedicated to responsible and science-based forest management. Sustainable forest management can look like a lot of different things.
"We have developed a very qualified team of foresters to assist landowners with long-term sustainable forest management plans," she said. "This includes property and wildlife enhancements, invasive species management and identification, and timber harvesting with qualified logging contractors."
Their foresters are also accounting for water quality along the way. Weinberger added that sometimes landowners add trails for recreation or put in roads for easier access to their trees.
To Weinberger, making better choices today doesn't end in the forest. That definition of sustainability, to her, includes the safety of her people.
"Sustainability means we are always striving for zero workplace injuries to ensure we have a sustainable workforce. Research shows that over 90% of workplace injuries could have been prevented," she said. "Safety begins with teamwork and tomorrow is the reward for working safely today."
Weinberger believes sustainability improves the quality of our lives, preserves natural resources and protects our ecosystem. Her advice for future generations?