Paper recycling is a model that works. Our industry's success in paper recycling is because our systems are voluntary and market driven.
Our industry is contributing to a more circular and sustainable future with approximately $5 billion in manufacturing infrastructure investments planned or announced from 2019-2024, to continue the best use of recycled fiber in manufacturing our products. 
How Statewide Recovery Programs Can Be Successful
Image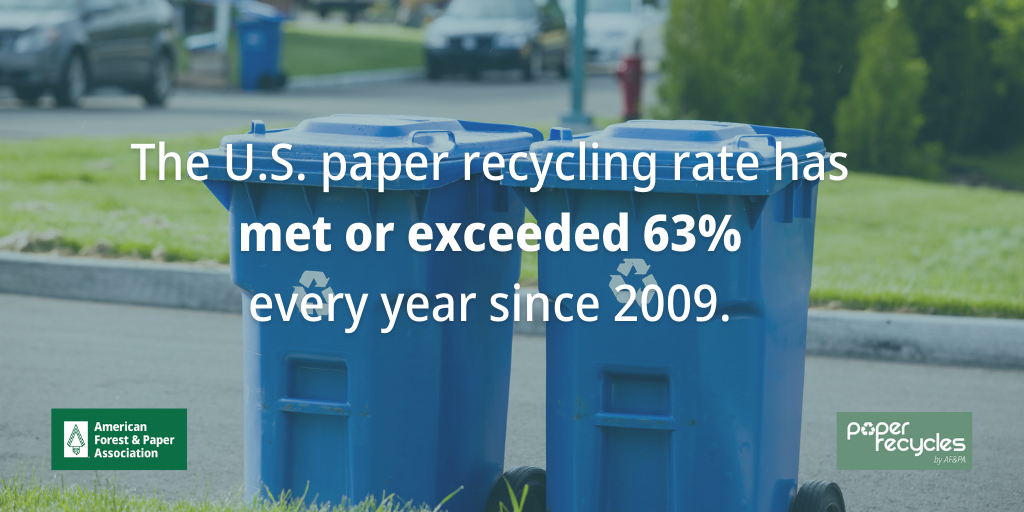 We support efforts that recognize educating consumers on the right way to recycle as one of the best ways we can increase the quantity and quality of paper in the recycling stream.
We believe extended producer responsibility (EPR) policies should:
Fully and fairly credit paper recycling success.
Be carefully designed to avoid disrupting successful paper recycling infrastructure.
Not require one material to subsidize a competing material's recycling infrastructure development.
Paper recycling works because of widely available paper recycling programs, the millions of people who recycle every day, recycling education and our industry's continued investment in recycling. Paper recycling should be used as a roadmap for improving recycling rates without impeding our success.