Reducing Greenhouse Gas Emissions in Paper Manufacturing
Understanding the Carbon Footprint of Paper Products
Forests and forest products advance the circular economy and help meet global climate targets.
Understanding the footprint of paper production is crucial in our pursuit of a sustainable future. Here we answer: Does the paper industry generate a lot of greenhouse gas (GHG) emissions? 
Let's explore the facts!
 
The Carbon Footprint of Paper Production
Image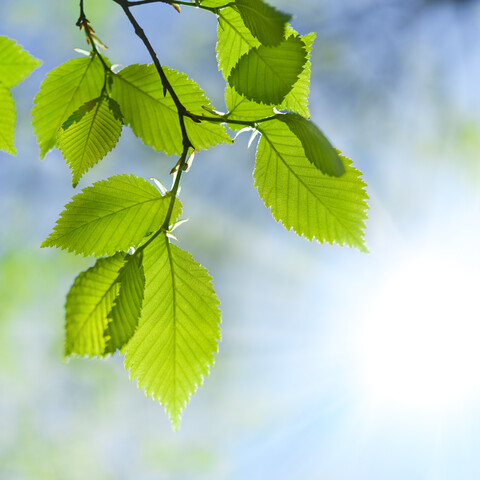 Since 2005
AF&PA members reduced GHG emissions more than 24%
Paper is made from renewable resources – wood and recycled paper fibers.
Trees absorb carbon dioxide (CO2) from the atmosphere. That gets stored in the forest and forest products.
The forest products industry is also taking steps to reduce GHG emissions and increase energy efficiency. In addition, our industry's leadership in recycling results in avoided GHG emissions.
The forest products industry was one of the first manufacturing industries to set a sustainability goal to reduce greenhouse gas emissions. Since 2005, AF&PA members reduced GHG emissions more than 24%.
And we've set a new goal to reduce GHG emissions by 50% by 2030 from the 2005 baseline.
Energy Efficiency and Renewable Resources
Image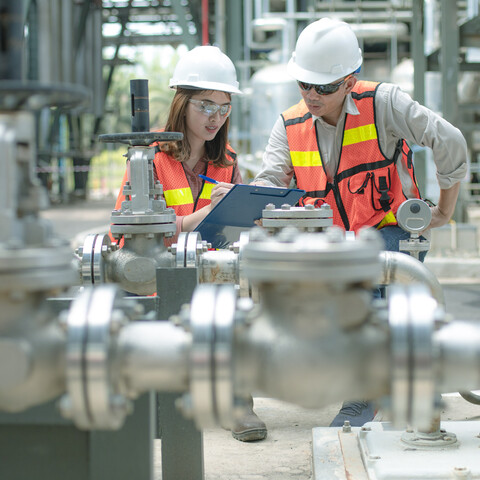 About 181
million metric tons of CO2 emissions prevented by using biomass
One key factor to reduce GHG emissions is the industry's focus on energy efficiency. We're doing this in part by using biomass energy.
The paper and wood products industry is a major contributor of renewable energy. In fact, the industry produces more biomass energy than any other industrial sector.
On average, about 2/3 of the energy used at paper and wood products mills comes from biomass. For our industry, biomass energy is primarily generated from the manufacturing process.
Our industry uses every possible part of the tree so nothing goes to waste.  Our biomass energy comes from leftover parts of the tree that could otherwise go to landfill. Things like branches, bark and chips.
The U.S. pulp and paper industry's use of biomass energy reduces reliance on fossil fuels, meaning fewer GHG emissions. This helps to advance our sustainability goals.
Our use of biomass energy prevents about 181 million metric tons of CO2 emissions from entering the atmosphere each year. That's roughly equal to removing 35 million cars from the road.
Forest Management and Carbon Storage
Image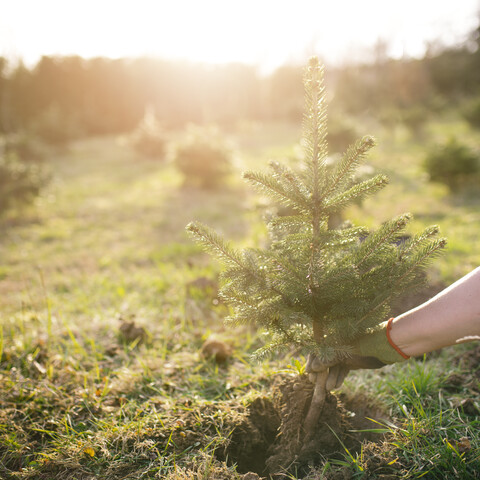 Over 13%
of all annual U.S. CO2 emissions offset each year through forests and forest products
The paper industry's commitment to sustainable forest management best practices. These help advance GHG reductions.
Sustainable forest management on working forests – where the industry gets its trees – requires long-term thinking. Trees are harvested and seedlings are planted based on schedules that have been planned out around the growing cycle. When sustainably managed, forests absorb more CO2 than they release.
As trees grow, they capture and store carbon from the atmosphere. That carbon is stored in forest products, like the lumber in your home, long term. When new trees are planted, the cycle begins again.
Forests and the products made from them offset more than 13% of all annual U.S. carbon dioxide emissions each year.
Sustainable forestry practices ensure the continuous growth and health of forests.
See What's Next for Our Sustainability Goals!
AF&PA has 5 quantifiable sustainability goals that the industry aims to meet by 2030. Better Practices, Better Planet 2030 is a voluntary industry initiative that builds on decades of success to advance sustainable products for a sustainable future.
Reduce GHG emissions by 50% by 2030
Advance a circular value chain through the production of renewable and recyclable products
Advance more resilient U.S. forests
Explore How the Forest Products Industry is Advancing Sustainability