Heidi Brock, President and CEO
Image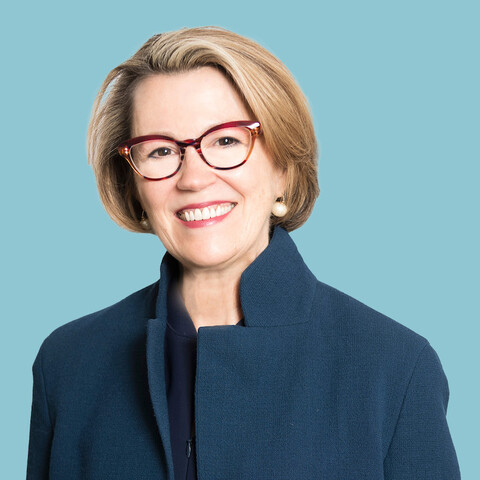 As President and CEO of the American Forest & Paper Association (AF&PA), Heidi Brock serves as the chief advocate for paper and wood products manufacturers. AF&PA member companies make essential products from renewable and recyclable resources, generate renewable bioenergy and are committed to continuous improvement through the industry's sustainability initiative — Better Practices, Better Planet 2030: Sustainable Products for a Sustainable Future.
Brock joined AF&PA in 2019, establishing a strategic vision for the organization that has strengthened AF&PA's advocacy mission and increased membership. Brock guided AF&PA throughout the COVID-19 pandemic with a steadfast focus on workplace safety and ensuring manufacturers can continue to deliver essential products. Under Brock's leadership, AF&PA launched an award-winning website and earned 3 ASAE Silver Awards for efforts to promote the forest products industry. In 2022 and 2023, Brock was named one of Washington's 500 Most Influential People by Washingtonian Magazine. She was awarded the John H. Graham IV Association Executive Award in 2023 by the Boy Scouts of America, National Capital Area Council.
Brock serves as the Vice President of the International Council of Forest & Paper Associations (ICFPA) and Chair Elect of the American Society of Association Executives (ASAE) and Chair of the ASAE Research Foundation Boards of Directors. She serves on the steering committees for the Advisory Committee on Sustainable Forest-based Industries (ACSFI) and the National Association of Manufacturers' (NAM) Council of Manufacturing Associations (CMA) Board of Advisors. Brock sits on the University of Puget Sound Board of Trustees, the Bryce Harlow Foundation Board of Directors, the U.S. Chamber's Committee of 100, and the DC Central Kitchen Board of Directors. She is also an active fellow of the US-Japan Leadership Program. In 2018, Brock was awarded the CMA Leadership Award to recognize her work to promote sustainability and manufacturing.
Prior to joining AF&PA, Brock served as President and CEO of the Aluminum Association from 2011-2019, where she led two significant and successful trade enforcement cases for the aluminum industry while also achieving record membership levels. Brock previously served in various roles during an 18-year tenure at Weyerhaeuser, including Vice-President of Federal and International Affairs. She also served on the staffs of former U.S. Senators Dan Evans and Slade Gorton. 
Brock received a bachelor's degree in English literature and economics from the University of Puget Sound and a master's degree in business administration from Georgetown University. She is married to the Reverend Charles Brock, and they have a son, Samuel.
Image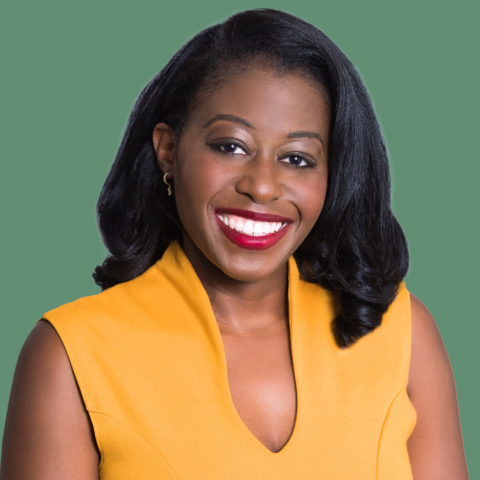 Christine Amoonarquah serves as American Forest & Paper Association's Chief of Staff. Amoonarquah is responsible for overseeing the administrative functions of the Office of the President, as well as performing diverse responsibilities for the advancement of AF&PA in collaboration with the Senior Leadership and Strategy and Operations teams.
Amoonarquah joined AF&PA in February 2020. She has been instrumental in the association's COVID-19 pandemic response and future-of-work initiatives – developing strategies for process improvement, workplace efficiencies and technology modernization. She also serves on the Diversity, Equity, Inclusion and Belonging (DEI&B) team.
Amoonarquah previously held positions supporting C-Suite executives at various nonprofit associations and law firms in the Washington, D.C. area.
A native of Silver Spring, Maryland, Amoonarquah holds a bachelor's degree in History from the College of William and Mary. She resides in Washington, D.C.
Image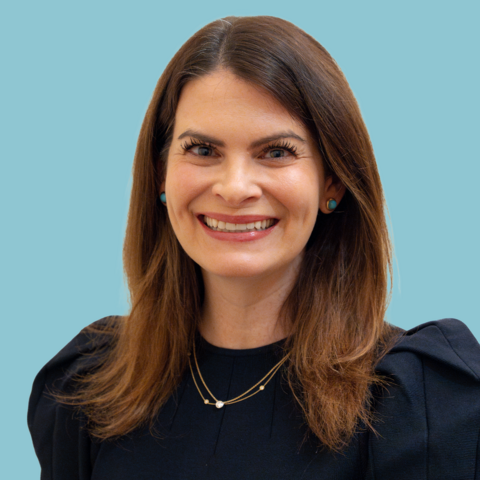 Julie Landry serves as American Forest & Paper Association's Vice President of Government Affairs. Landry is responsible for leading the paper and wood products industry's legislative agenda and driving advocacy efforts before Congress, the White House and state governments.
Landry joined AF&PA as Manager of Government Affairs in October of 2011 and has cultivated extensive experience on issues related to energy, environment, water and forestry. Over the past decade she has also led the Association's Transportation and Tax Committees, serves as co-lead for planning and executing AF&PA Advocacy days in Washington, D.C. and oversees AF&PA PAC and grassroots activity.
Landry previously worked for the National Association of Convenience Stores (NACS), where she lobbied on a variety of key issues including food safety, taxes and energy.  She began her career on Capitol Hill working for Senator Saxby Chambliss (R-GA) and later served as Special Assistant to the Policy Director for the House Energy and Commerce Committee.
Originally from Columbus, Georgia, Landry holds a bachelor's degree in International Business from Auburn University. She resides in McLean, Virginia with her husband and three children.
Image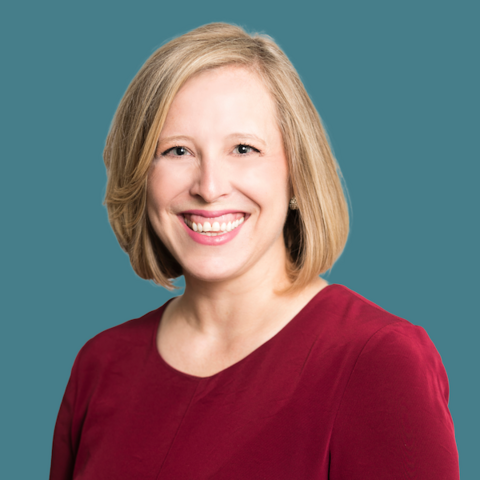 Lindsay Murphy serves as American Forest & Paper Association Vice President of Strategic Communications. Murphy is responsible for crafting and executing complex strategic communications plans on notable public policy issues.
Murphy joined AF&PA in January 2019. She has led the modernization of digital assets to advance legislative and policy goals and addressed a wide variety of communications challenges – advancing issues, garnering publicity and negotiating crowded message environments. Having begun her career on Capitol Hill, Murphy previously held positions at various nonprofit, health trade associations and public affairs firms directing strategy and outreach.
An Arkansas native, she holds a master's degree in Strategic Public Relations from The George Washington University. Lindsay resides in Virginia with her husband and four children.
Image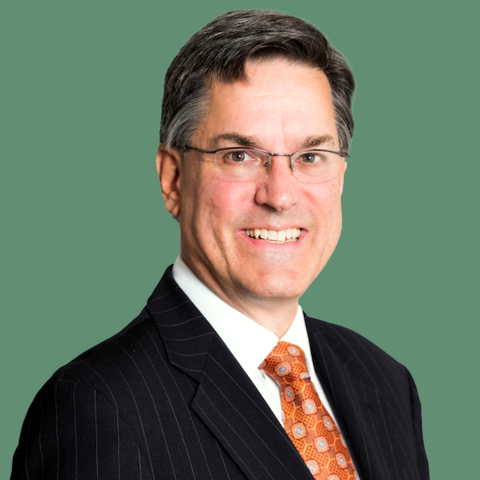 Paul Noe serves as American Forest & Paper Association Vice President of Public Policy. Noe has extensive regulatory, legislative and technical experience, including in environmental regulation, regulatory reform, renewable energy, biomass carbon neutrality, chemicals and product stewardship, workplace health and safety and sustainability.
He previously served as the Vice President of Regulatory Affairs at the Grocery Manufacturers Association. Noe also has broad experience in public service, including as Counselor to the Administrator in the Office of Information and Regulatory Affairs, Office of Management and Budget (2001-2006), where he helped to lead the development of regulatory policy and White House review of regulations in the administration of George W. Bush.
He previously served as Senior Counsel to the U.S. Senate Committee on Governmental Affairs under Chairmen Fred Thompson, Ted Stevens and Bill Roth (1995-2001), where his work focused on reforming the regulatory process. He also has been a lawyer in private practice, most recently as a partner with C&M Capitolink LLC, as well as counsel in Crowell & Moring's Environment and Natural Resources Group.
He previously served as the co-chair of the Legislation Committee in the American Bar Association's Section of Administrative Law and Regulatory Practice, where he co-chaired the work group that produced Improving the Administrative Process: A Report to the President-Elect (2016). Noe co-authored a book chapter, "Beyond Process Excellence: Enhancing Societal Well-Being," published in Achieving Regulatory Excellence by Brookings Institution Press. In the spring of 2016, he served as a policy fellow at the University of Pennsylvania Law School, where he offered lectures in environmental law, legislation, advanced regulatory policy and administrative law. He has written numerous blogs and articles promoting regulatory reform, including benefit-cost analysis Bringing Accountability to Regulation: Doing More Good than Harm and good guidance practices Shining the Light on Regulatory Dark Matter: Due Process and Management for Agency Guidance Document.
Noe is a graduate of The Georgetown University Law Center, where he was a John M. Olin fellow in law and economics and an editor on the law journal.
Image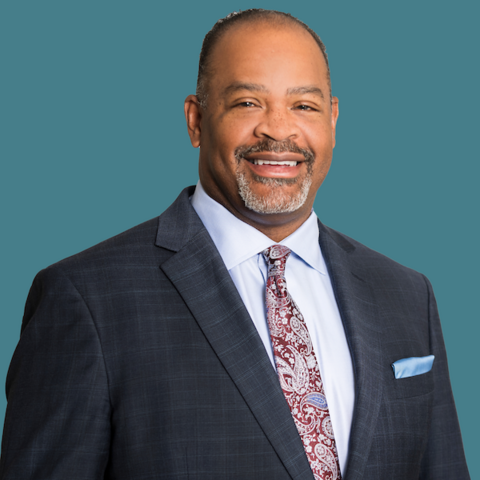 Andrew Topps serves as American Forest & Paper Association (AF&PA) Vice President, General Counsel and Corporate Secretary, having joined the association in 2010. He is responsible for the association's legal affairs and governance issues and provides overall direction for the association as a member of the Senior Leadership Team.
Prior to serving as Vice President, Topps served as Deputy General Counsel at AF&PA. During his time at AF&PA, he has helped formulate and implement AF&PA's approach to various issues, including antitrust compliance, key environmental issues, employment law, lobbying guidance and corporate compliance.  
In addition to his legal work, his facilitation of AF&PA's Diversity Equity Inclusion & Belonging (DEI&B) Team has enhanced AF&PA's respectful work environment and strengthened the organization.   
Topps' prior experience includes nine years representing private law firm clients in federal and state agency antitrust investigations and litigation. Early in his legal career, Topps also spent nearly three years with the Federal Trade Commission.  He holds a Bachelor of Arts from the University of Virginia where he studied Economics and Government and International Relations. Topps received his Juris Doctorate from the Georgetown University Law Center and is licensed to practice law in Washington, D.C. and Maryland.
Image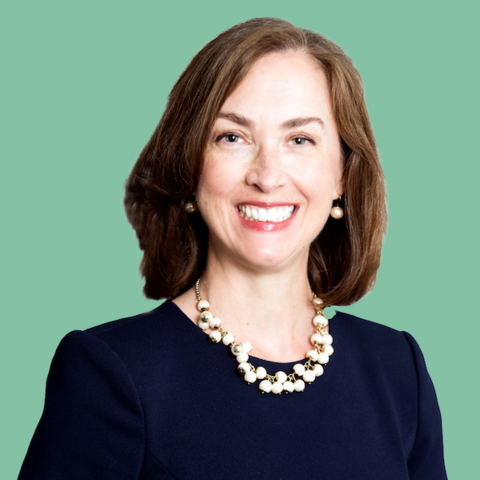 Elizabeth VanDersarl serves as American Forest & Paper Association Vice President of Strategy & Operations. VanDersarl is responsible for providing strategic guidance for the goals of the association and overseeing human resources, facilities, meetings, information technology and some finance functions at AF&PA.
VanDersarl joined AF&PA in 2005 and has held numerous positions, including Vice President of Government Affairs. Prior to joining the association, she helped lead the development of regulatory policy and White House review of regulations at the Office of Management & Budget. Her areas of focus included homeland security, transportation, labor, housing and health. VanDersarl also served as Counsel to Ranking Senator Fred Thompson (R -TN), on the Senate Committee on Governmental Affairs. Her first job in Washington, D.C. was with political pollster and pundit Frank Luntz. Before arriving to the nation's capital, she was an Assistant State's Attorney in Illinois.
VanDersarl holds an undergraduate degree from Saint Mary's College, Notre Dame, Indiana and a law degree from the University of Notre Dame. She resides in Maryland with her husband and son.
Image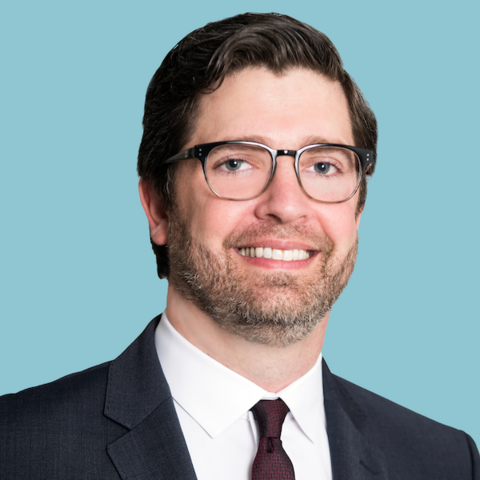 Terry Webber serves as American Forest & Paper Association Vice President of Industry Affairs. Webber is responsible for maintaining synergy with government affairs, ensuring robust and integrated marketplace strategies across the sectors, and identifying new engagement opportunities for AF&PA Industry Statistics.
He joined AF&PA in 2011 and has worked in various roles in government and industry affairs. Prior to joining AF&PA, Webber was a postgraduate legal fellow for the Assistant Secretary for Civil Rights at the U.S. Department of Agriculture and a legal extern for the U.S. Securities and Exchange Commission Enforcement Division and the U.S. Attorney's Office for the Central District of California. He also has an extensive background in Oregon politics, as campaign staff for former NBA Player Chris Dudley's 2010 run for Oregon Governor and as senior staff for the state House Republican Caucus.
Webber holds an undergraduate degree from Northwestern University and a law degree from the University of Southern California, where he was on the Southern California Law Review. He is a member of the State Bars of California and Oregon. He resides in the Portland, Oregon area with his wife and son.
Riki Abellano, Associate, Office Services
Paul Allworth, Manager, Statistical Programs
Neriza Ambat, Senior Accountant
Kory Bockman, Executive Director, Statistical Programs
James Bond, Coordinator, Government Affairs
Lauren Clark, Manager, Human Resources
Clara Cozort, Content Manager and Deputy Press Secretary
Sandra Cruz, Lead Associate, Office Services
Tim Ebner, Director, Communications and Press Secretary
Lidija Flaska, Executive Director, Finance
Elizabeth Freeman, Accounting Clerk
Erin Hall, Manager, Government Affairs
Brian Hawkinson, Executive Director, Recovered Fiber
Karen Hibdon, Director, Statistical Programs
Stewart Holm, Chief Scientist
Stacey Holst, Director, Human Resources
Katherine Homra, Senior Coordinator, Legal and Public Policy
Tim Hunt, Senior Director, Air Quality Programs
Gary Jamgotchian, Coordinator, Industry Affairs
Scott Jean, Manager, Purchasing and Facilities
Janani Kameswaran, Coordinator, Office of the President
Susan Gardinier Kimball, Assistant General Counsel
Ram Krishnan, Manager, Web Development
Jesse Levine, Senior Director, Energy and Environmental Policy
Sundar Mahadevan, Director, Statistics and Policy Research
Stacie Manger, Director, Digital Communications
Kaela Martins, Manager, Recycling and Packaging Sustainability
Gabriell Maupin, Manager, Industry Affairs
Lily Miller, Manager, Safety and Environmental Policy
Elizabeth Olds, Senior Manager, Government Affairs 
Sejal Patel, Manager Statistics, Senior Developer
Mark Pitts, Executive Director, Printing-Writing, Pulp and Tissue
Radu Ramniceanu, Manager, Statistical Programs
Jeff Rhodes, Senior Manager, Network Administration
David Ross, Senior Manager, Government Affairs
Jacob Roy, Coordinator, Public Policy
Laura Seidman, Senior Manager, Standards and Forest Fiber Policy 
Kathy Smith, Senior Manager, Meetings & Membership Services
Fara Sonderling, Manager, Government Affairs
Marvella Stewart, Receptionist
Abigail Sztein, Senior Director, Government Affairs
Jamie Tiralla, Director, Strategic Communications
Susan Van Eaton, Director, Meetings
Katherine Widman, Manager, PAC and Grassroots
Frazier Willman, Manager, Government Affairs
Mitko Yordanov, Director, Statistical Programs
Kathy Zelaya, Manager, Legal and Office Services