Do You Know How to Recycle All the Different Types of Mail You Receive?
Question: Do you know how to recycle the different types of mail in your mailbox?
Answer: Many of us have a pile somewhere in our homes where we stack our mail. Bills, advertisements, magazines and catalogs, a card and maybe an exciting online purchase that came in a box or padded envelope. 
With some of these items, you may be wondering if it is okay to toss them in your recycling bin. The first thing to remember is always to check your local recycling guidelines before recycling.
Recycling Household Mail
Here's what we know:
Advertising mail: 
Image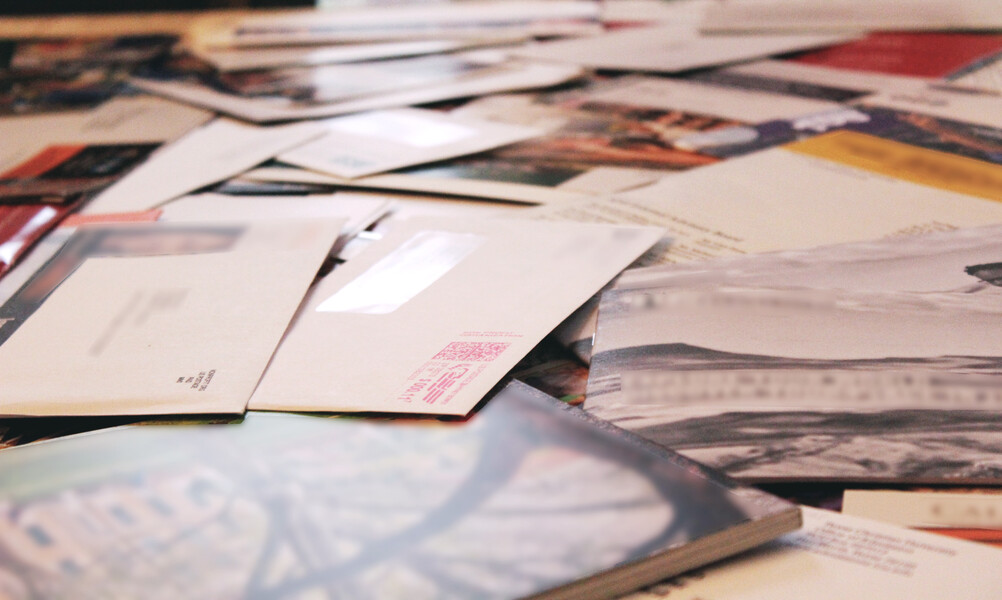 These are usually flyers, letters or post cards with great deals or coupons in your area. If they're made from what feels like copy paper or cardstock, they're usually okay to recycle. Pieces that have foil or certain coatings cannot be recycled in most areas.
Also, if your advertising mail contains plastic such as fake credit cards or sensitive information, do not toss those items in the recycling bin. It's better to dispose of these in a shredder or other safe way to protect your personal information
Envelopes with address windows:
 Though it doesn't hurt to remove the plastic piece, most paper recycling facilities don't have a problem recycling these. During the pulping process, the pieces that don't belong like staples, paperclips and these plastic windows are filtered out.
Paper padded envelopes:
 If the padded envelope is padded with what looks like shredded newsprint, you can toss the whole thing in your recycling bin.
If the envelope is padded with bubble wrap or plastic, the envelope cannot be recycled in your curbside bin. However, the plastic can usually be returned where you would take your plastic bags. Here's a great resource about recycling plastic mailers.
Some padded envelopes are tricky. The paper could have a special coating, or it could actually be plastic and not paper. So, we also recommend checking for a How2Recycle label that's usually on the envelope.
Catalogs and magazines:
 If the catalog or magazine came in a plastic wrapper, take off the wrapper first and then after you read, you can put the entire thing in the recycling bin. Binding, staples, perfume samples, cardstock ads and all. These things often get removed during the recycling process at a paper mill or a recycling facility. 
Newspapers (advertisements, local or national papers):
 Some neighborhoods send out a weekly paper with grocery store coupons on newsprint. Others receive their local or a national paper each morning. If it is newsprint or even a glossy paper coupon, it can go in your recycling bin!
Paper mills want your recycled paper back so they can make new products. Watch as industry experts walk you through the recycling process.