Making Change for the Better with Nonwoven Materials
Image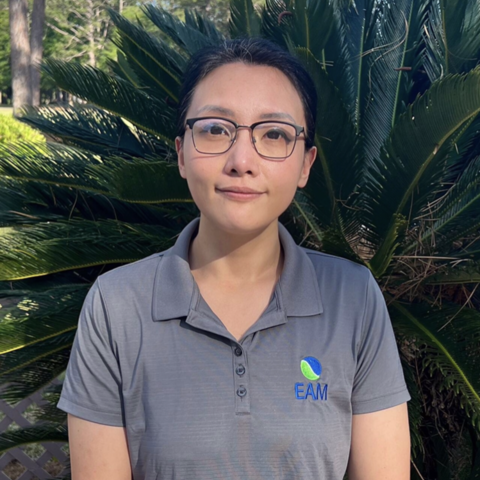 Innovation for Hong Wilcoxon can come at any time of day. 
Wilcoxon is up early to ensure quality control as a quality manager at Domtar's Engineered Absorbent Materials (EAM) facility in Jesup, Georgia. It's really an around-the-clock operation. 
"My typical day starts at the pre-shift meeting at 6:45 a.m. with the incoming shift operators, maintenance, and area managers to discuss safety, quality, and any production issues," she explained. "Then, I go to the lab to see if there are any quality issues that happened during the night shift."
After that, Wilcoxon normally works on quality data trending, project follow-up with cross-functional teams, employee training, and meeting with suppliers or customers.
The work involves many people working together in close collaboration. And it's work that puts safety and sustainability in clear focus.
"To help ensure our products are safe and sustainable, I start with our supply chain by working with suppliers to develop quality standards for the materials used in our products," Wilcoxon said.
One example is the innovative nonwoven materials used in essential items like adult and feminine hygiene, medical pads, food packaging, animal care and even in construction materials for highways. 
To make this material, Wilcoxon said there are two key steps. First is breaking down wood pulp into short fibers, then bonding those fibers together. 
"First, we break down the wood pulp into short fibers, then the air stream will carry these cotton-like fluff fibers to a collector screen. We can also incorporate superabsorbent polymer [or SAP] during the process to provide extra absorbency," Wilcoxon explained. "The second step is to bond the web with different methods, either latex, thermal or hydrogen bonding, or using more than one of these bonding methods, also known as multi-bonding."
The finished products are more sustainable, as are the manufacturing processes.
"I think the innovation will focus on sustainability to make it greener," Wilcoxon said. "During the years we invested a lot into upgrading our machinery and capacity, to help modernize our plant to become more efficient and environmentally friendly."
Wilcoxon said it takes teamwork, collaboration, and a robust quality management system to develop this and other innovative products. It's what she calls a "zero defect" culture.
"As quality manager, another aspect to ensure the product safety and sustainability is to push this quality culture through the entire organization," Wilcoxon explained. "By using statistical tools to centerline the process, continuous improvement tools to reduce the waste, and training, we embrace the philosophy of 'change for the better.'"