Let's Set the Record Straight. Pizza Boxes are Recyclable.
Are Pizza Boxes Recyclable?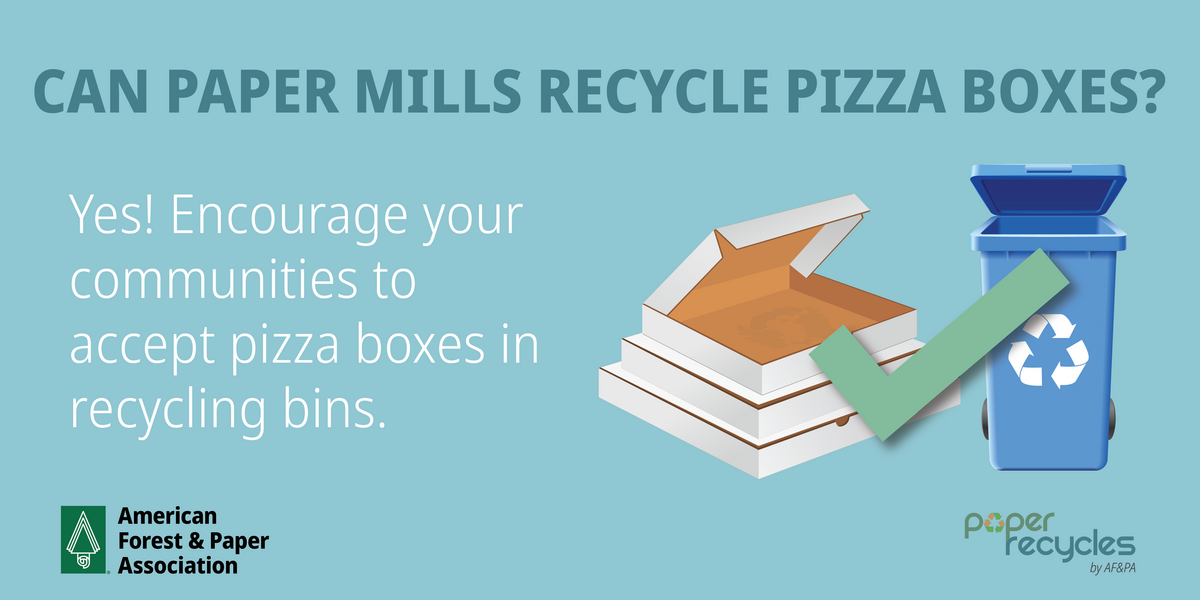 We're aiming to answer a common question that causes a lot of confusion across the United States: Are pizza boxes recyclable? We're here to set the record straight.
A study confirmed pizza boxes are recyclable by paper mills. Grease and cheese in an amount typically found on pizza boxes are not an issue for the recycling process. Simply remove leftover pizza and place the box in the recycling bin.
We encourage communities to update their residential recycling programs' guidelines to explicitly accept pizza boxes that are free of food.
Pizza Boxes Already Recycled
By updating local municipal recycling programs' guidelines to accept corrugated pizza boxes, we're adding another feedstock to help produce the essential products we rely on – like boxes for shipping food and medicine, as well as toilet paper and paper towels.