How do I Recycle Paper Padded Mailers?
One of the questions we commonly receive is how do I recycle a paper padded mailer. The answer depends on what type of mailer you received. But something that you should always do is check your local community guidelines before recycling.
My paper mailer does not have bubble wrap. It is just paper. How do I recycle it?
Image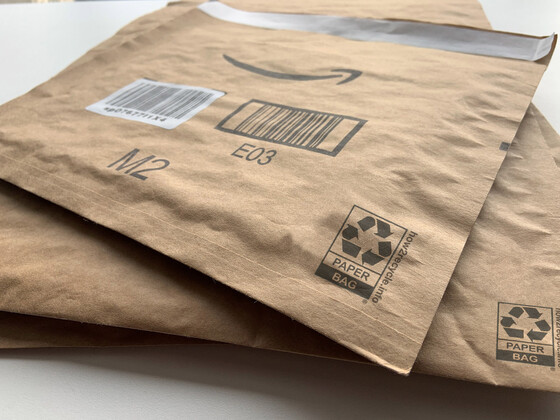 Congratulations! You received one of the new and innovative paper padded mailers. These mailers are primarily made with paper. 
They have an inner and outer layer that's made with paper. Then they use a cushioning material that isn't bubble wrap between those layers. That cushioning material might look like "glue dots." It is designed to easily separate from the paper and gets filtered out in the repulping process.
A good rule of thumb? If you feel the urge and can pop bubbles for some stress relief, it's not the new paper padded mailer.
These mailers can go in your curbside bin or be dropped off at your nearest drop-off facility. They are recycled at paper mills across the country.
You generally do not need to worry about labels on the package. Those are removed during the recycling process.
My paper mailer has what looks like shredded newsprint in it. How do I recycle it?
The paper layers and the shredded paper can both be recycled separately so they should be okay together. But we recommend checking with your local guidance first.
My paper mailer has bubble wrap in it. How do I recycle it?
If your paper mailer is padded with bubble wrap, then you need to separate the paper layer from the bubble wrap lining before the paper can be recycled.
Only the paper should go in the recycling bin. However, stamps, tape and labels do not need to be removed from the paper. They will come off during the recycling process.
My mailer is made from all non-paper materials. Can I still recycle those?
Check your local recycling program guidelines to see whether these are accepted.
Paper padded mailers aren't recyclable in my area. What now?
We are working with stakeholders to update community guidelines to explicitly accept paper padded mailers. We encourage you to reach out to your local municipality too.