Are Address Window Envelopes Recyclable?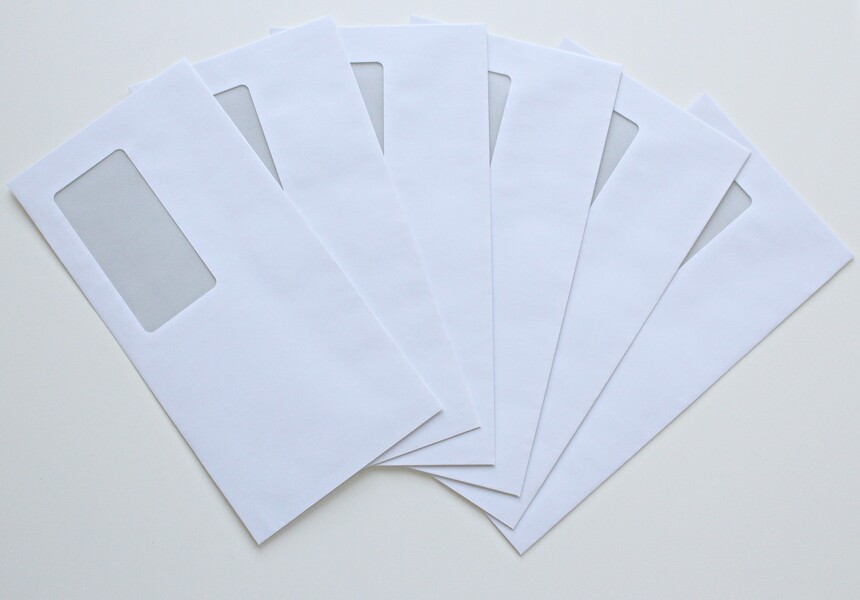 Are Address Window Envelopes Recyclable?
The answer is yes! Window envelopes can be recycled. Mail made primarily or completely from paper can be recycled.
Do You Need to Remove the Plastic Window Part of the Envelope to Recycle It?
Nope! Although removing the plastic window helps, this is not necessary. Most paper recycling facilities will filter out the plastic during the pulping process. Always be sure to check your local community's recycling guidelines for proper disposal.
Can I Recycle the Envelope If It Gets Wet?
It's important to keep paper products dry and clean before recycling! The fibers of the paper envelope will break down if they get wet. That makes it harder to repulp when it makes it to a paper mill.
If the envelope is a little damp from your coffee mug, that's okay. If it is saturated, then check your local recycling guidelines to see if composting is an option.
Can All Mail Be Recycled?
Mail that is primarily or completely made from paper can usually be recycled in curbside bins. This includes things like magazines, advertisement mail, letters, bills, cardboard boxes, paper-padded mailers, cards and newspapers.
However, some types of mail might not be accepted in your area. Padded mailers that are not entirely made of paper need to be taken to a local drop-off location like your grocery store.
Cards that have glitter or embellishments like bows also cannot be recycled. If you can tear these off, then you can recycle the remaining card!
Where Can I Recycle Envelopes and Other Paper Mail Products?
Mail made mostly or completely of paper can be easily recycled in your curbside bin. Packaging labels and address windows do not need to be removed before recycling.
What Happens After You Put the Envelope In the Recycling Bin?
The materials in the recycling bin will be transported to your local materials recovery facility. It will be sorted, baled and sent to a paper mill to be repulped and made into a new paper product.
Why Should I Recycle Envelopes?
Envelopes and other paper mail materials make up approximately 23% of all solid waste each year.
Paper mail is also one of the most widely recyclable materials. Paper mills want these products back to make new products.
And we've set a goal to increase the use of secondary materials like recycled paper in new paper products to 50% by 2030.
This means the industry will use even more recycled paper in manufacturing! This goal is part of our Better Practices, Better Planet 2030: Sustainable Products for a Sustainable Future initiative.
By deciding to recycle envelopes and other paper mail, we can build an attainable and sustainable future together.